Blackcurrant Throat Lozenges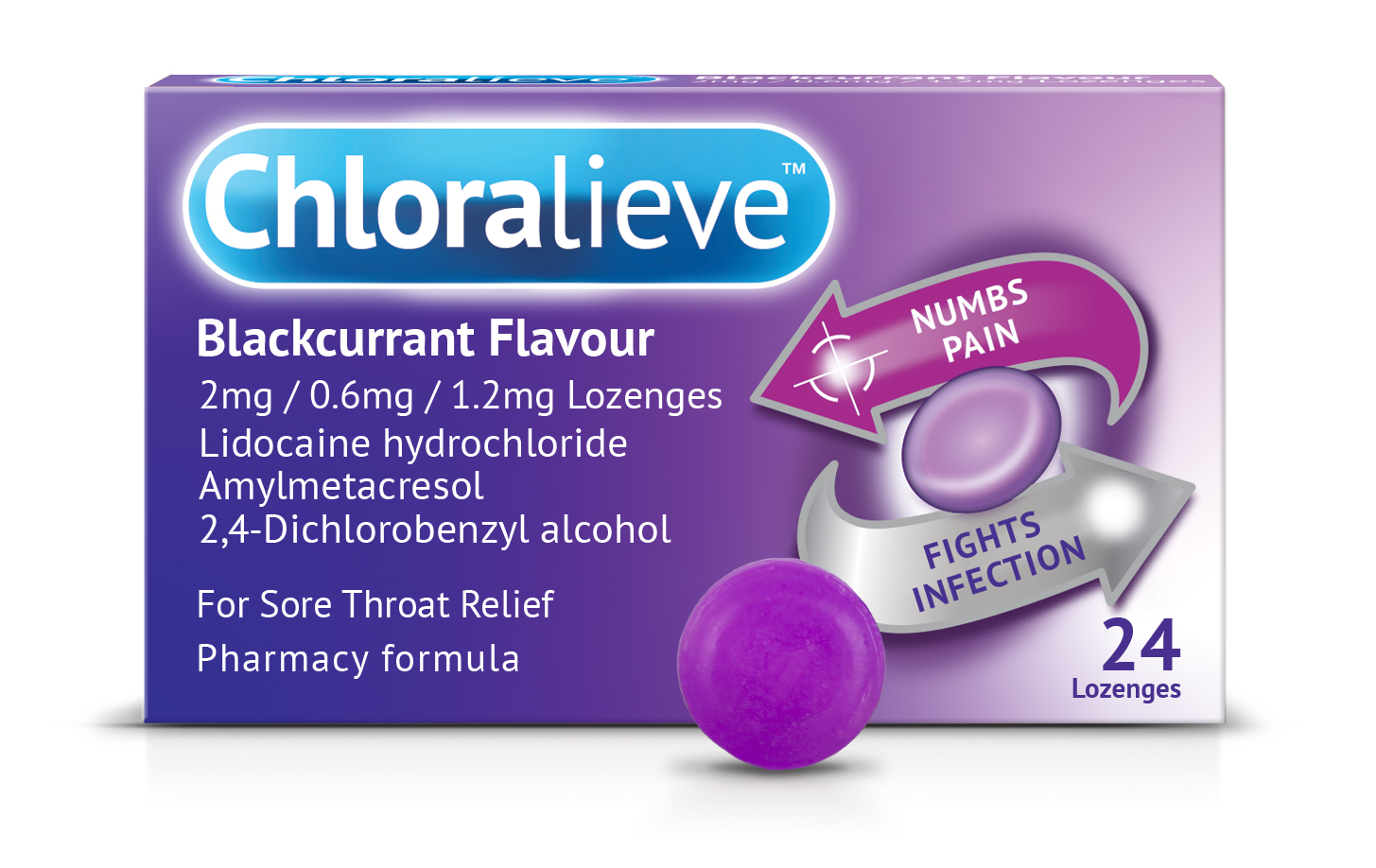 NEW FLAVOUR Chloralieve Blackcurrant sore throat lozenges have been expertly formulated to fight infections and numb the pain of a sore throat. Dissolving in your mouth, they can be taken whether you're at home or on the go. These products have a pharmacy-only, dual-action formula that works to numb pain and fight infection.

They contain the local anaesthetic lidocaine, which can numb pain in the throat, and they also feature the effective and well established antiseptic ingredients amylmetacresol and 2,4-dichlorobenzyl alcohol.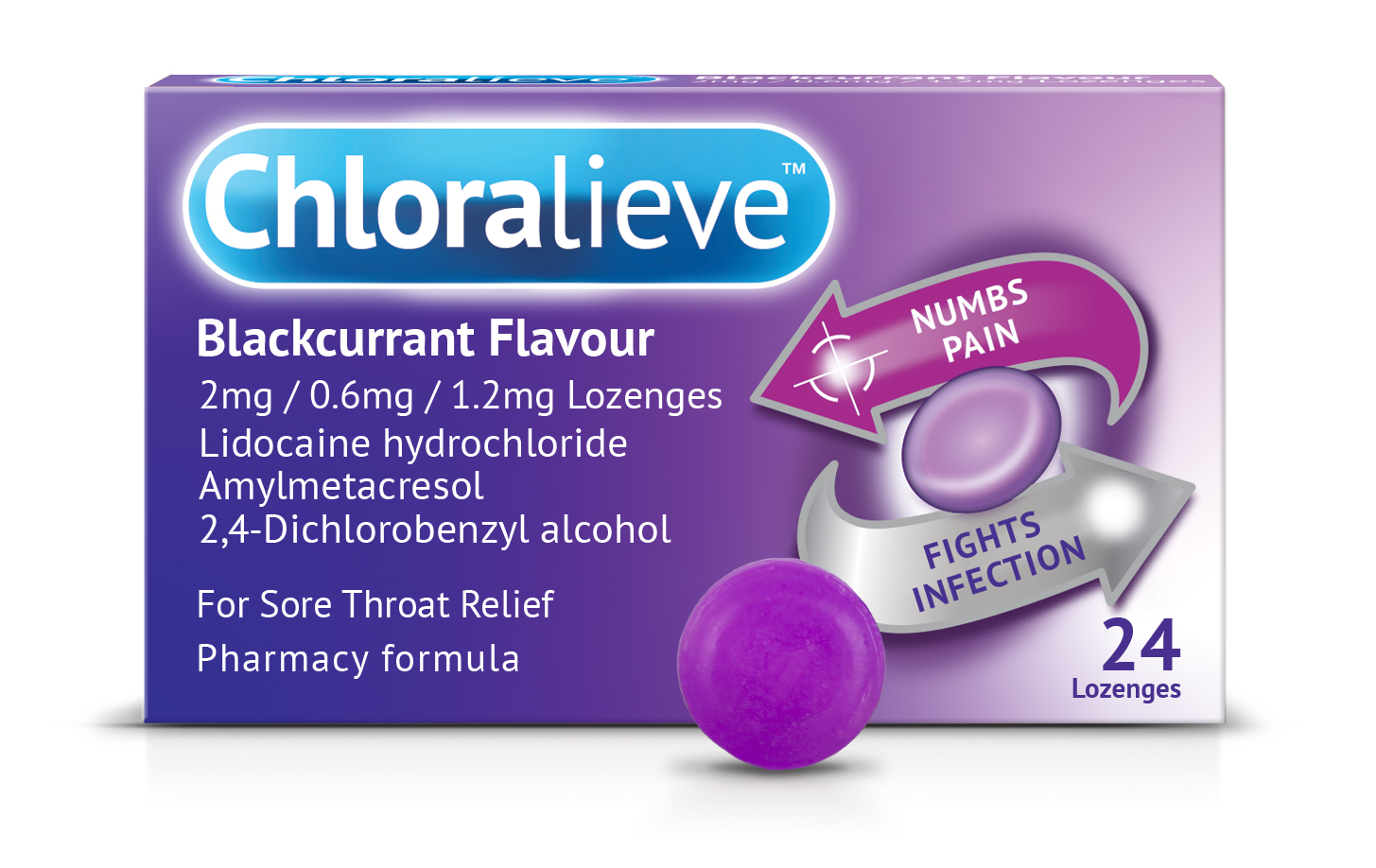 Suitable for adults and children over the age of 12, they are easy to use. Simply place one in your mouth and allow it to dissolve. For best results, place the lozenge on your tongue or in the centre of your mouth, rather than inside your cheek. The dual-action formula is designed to help reduce discomfort, making it easier to go about your day-to-day tasks. You can take one original mint lozenge every two to three hours, making sure not to have more than eight over a 24-hour period (maximum of four lozenges for children).
Please note that it is not recommended to use this medicine for more than five days in a row. If your symptoms persist or you are concerned about your sore throat for any reason, speak to a doctor or pharmacist. Store the lozenges in a dry, cool place and do not use them once the expiry date presented on the packaging has passed.
Always take this medicine exactly as your doctor or pharmacist has told you. Check with your doctor or pharmacist if you are not sure.
The recommended doses are the following:
Adults and children over 12 years: dissolve one lozenge slowly in the mouth every 2 to 3 hours, up to a maximum of 8 lozenges over 24 hours (maximum of 4
lozenges for children). Do not dissolve in the sac of the cheek.
Use in children and adolescents
The medicine is not to be used in children under 12 years of age.