About Chloralieve Lozenges
Chloralieve the number 1 best selling pharmacy only sore throat lozenges* have a range of features that may benefit your patients. They have a pharmacy-only, dual-action formula that numbs pain and fights infection.
Pain relief is provided by the local anaesthetic lidocaine, which numbs the throat and can make it easier for people to get on with a range of everyday tasks without feeling the discomfort caused by a sore throat. The antiseptic action is provided by the two other effective and well-established ingredients – amylmetacresol and 2,4-dichlorobenzyl alcohol. Presented in the familiar, easy-to-use format of a lozenge, these products can be taken either at home or on the go. This makes them a convenient choice for many consumers.
 In 90% of cases, sore throats are caused by viruses and often accompany the symptoms of the common cold or flu. Research has shown that only one in 10 sore throats benefits from antibiotic treatment. In line with current NICE guidance to help reduce antimicrobial resistance, lozenges containing antibiotics are no longer available OTC.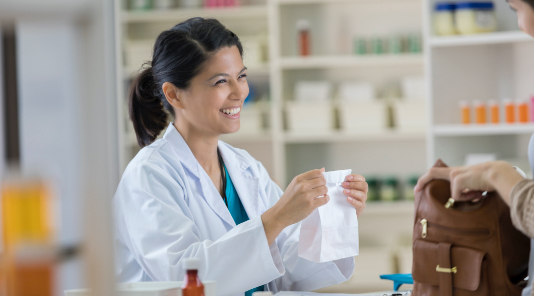 Customers can choose from two different flavours of Chloralieve lozenges: Honey & Lemon and New for Winter 2023, Blackcurrant. The lozenges come in conveniently sized packs of 24 and the usage instructions provided are simple and clear. To learn more about Chloralieve, please try our educational interactive training module which takes no longer than five minutes to complete.
If you would like further information or advice about Chloralieve lozenges, don't hesitate to contact our expert team. We will be happy to answer any questions you may have about these sore throat lozenges and the benefits they can bring your patients.
Legal Category: P
Suitable for ages 12+, Chloralieve Lozenges help to fight infection and numb the pain of a sore throat. They contain the active ingredients lidocaine (a local anaesthetic), and amylmetacresol and 2,4–dichlorobenzyl alcohol (both antiseptic medications).
Always read the instructions provided before using.