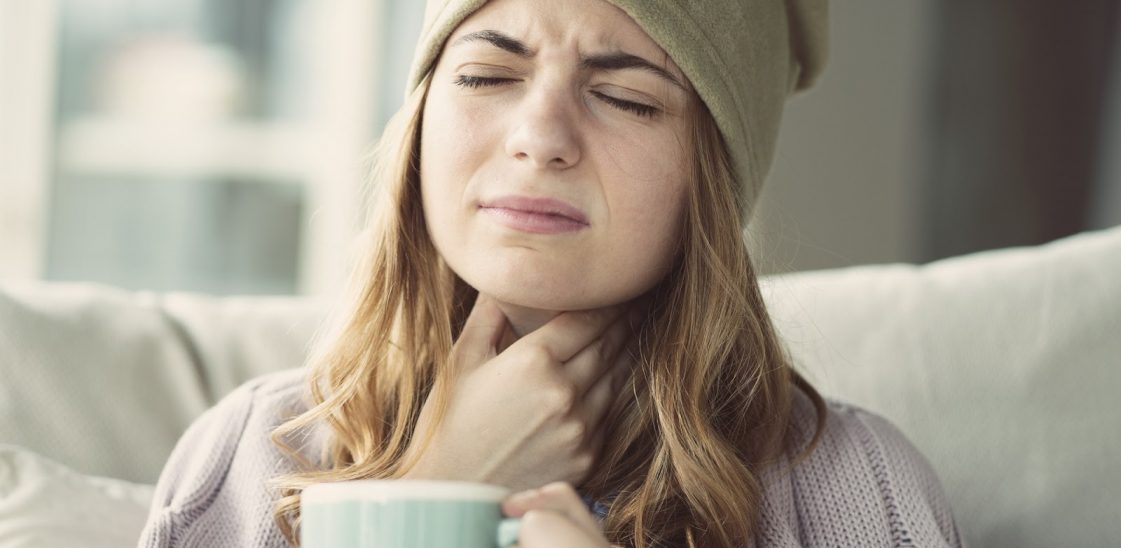 How to improve a sore throat with home remedies
Whether it's a feeling of pain, itchiness or general irritation, a sore throat can be uncomfortable, and if it's particularly sore, difficulty swallowing can make it challenging to eat, drink and speak clearly. In many cases, a sore throat won't require a trip to the doctor, but if it's hindering your daily routine or preventing you from sleeping, it's important that you find a solution that works.
Home remedies are tried and tested solutions that don't require a prescription, and if you're suffering from a sore throat, a home remedy could remove the nasty symptoms you've been experiencing.
In this blog, we offer a list of sore throat remedies and provide guidance on identifying the right option for you.
What to do for a sore throat with home remedies
If you have a sore throat, there are a few things you can try to ease the pain or prevent it from getting any worse. Below, we've outlined a few of traditional home remedies that are worth considering:
Honey –
Known for its natural healing properties, honey is an ingredient that can be used to soothe a variety of conditions. Due to how effective it is in healing wounds, honey can be mixed in tea or taken orally to neutralise and heal a sore throat.
Garlic –
With properties that are capable of fighting off infection, garlic is ideal for healing several minor conditions including sore throats. In fact, many healthcare professionals recommend taking garlic supplements to fend off cold viruses.
Cayenne pepper –
Another common ingredient that can be used to treat sore throats, cayenne pepper is effective in blocking pain receptors and can be combined with other ingredients to make the perfect sore throat remedy.
Salt water –
Although a seemingly simple solution, salt water is an effective remedy for problems affecting the mouth and throat. All you need to do is combine half a teaspoon of salt with a glass of warm water, gargle the solution and swelling in the throat should reduce. Likewise, carrying out this process should work for neutralising mouth ulcers.
Baking soda –
If salt water is ineffective, combining the solution with a quarter of a teaspoon of baking soda should kill bacteria and eliminate fungi and yeast from forming.
Apple cider vinegar –
With antibacterial properties and enough acidity for breaking down mucus in the throat and preventing the spread of bacteria, apple cider vinegar is a desirable option. Simply add one or two tablespoons to a cup of water, gargle and rinse with water immediately after.
Tea –
Both chamomile and peppermint tea are naturally soothing and are often used to treat sore throats. Both possess antioxidant and anti-inflammatory properties, and peppermint is effective in thinning mucus. Peppermint can also be ingested as an essential oil providing it's mixed with a carrier oil.
Licorice root –
A traditional remedy for sore throats, licorice root can be mixed with water and gargled. However, it's important to bear in mind that women should avoid this option if they're pregnant or breastfeeding.
Marshmallow root –
Marshmallow root possesses a substance within that is similar in composition to mucus and covers and soothes the affected area in the throat. To release this substance, combine hot water and dry marshmallow root. Then, slowly sip the tea to coat the painful area of the throat. Alternatively, you could use slippery elm, which has a similar effect as marshmallow root and can either be used the same way or be taken as a lozenge.
What is a good remedy for a sore throat?
With so many options, it may be difficult to choose the best remedy for a sore throat. However, you should base your decision on your symptoms and start with the traditional options listed above. If none of these remedies work, try some Chloralieve Mint Throat Lozenges or Chloralieve Honey and Lemon Lozenges. If you still don't see any improvement or feel that your symptoms are worsening, you should seek help from a healthcare professional.